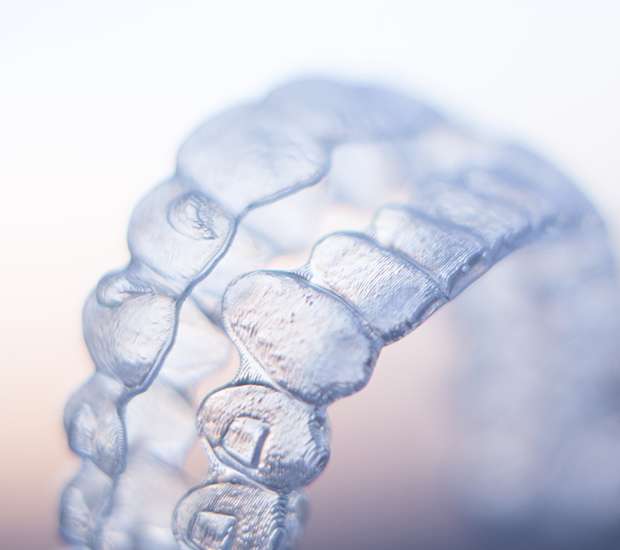 ClearCorrect Braces
Columbus, OH
ClearCorrect® braces are an alternative to both traditional braces and Invisalign®. In our Columbus dentist office, we provide this solution for straightening teeth discretely. If you live in or near the Columbus area and want to improve your appearance, we invite you to call (614) 503-5240 and schedule a consultation to learn how this treatment option can work for you.
What is ClearCorrect®?
Instead of relying on metal brackets and wires to move teeth, ClearCorrect® braces use a series of clear aligners to move teeth into place. The aligners are made of a clear and comfortable plastic that looks similar to a full retainer. By taking care of them and refraining from scratching their surface, aligners will remain clear and virtually invisible when worn. At Ohio Cosmetic Dentists, we can show you how to keep your aligners in perfect condition during the treatment process.
The aligners are created using an impression of your teeth and gums. Once received, the lab will create a series of aligners that start with the current position of your teeth and slowly move them until they are perfectly straight. A patient will wear each aligner for about four to six weeks. Afterward, the patient will replace the old aligner with the next one in the series. The aligners place pressure on specific teeth to gradually move the teeth for a more comfortable experience. By wearing all of the aligners in the series, your teeth will move from crooked to perfectly straight.
The aligners are given to you at the beginning of the procedure so that you do not have to visit our Columbus dentist office every time that you need to switch them out. This allows you to spend less time in the dental chair than you would when wearing traditional metal braces.
ClearCorrect® vs. Traditional Braces
Traditional metal braces are extremely effective for straightening teeth and treating misaligned jaws. While metal braces are more comfortable than they were in the past, they are still noticeable and unfavorable to many. With the wires, brackets, and rubber bands, traditional metal braces can negatively impact the way that a person looks and feels. Many people find that traditional braces are distracting and do not fit into a busy or professional lifestyle.
Simultaneously, metal braces are difficult to keep clean as food can become stuck between the brackets, requiring a special floss to remove the bits of food. At Ohio Cosmetic Dentists, we can help patients receive the necessary treatment without having to drastically change their diet or skip out on some of their favorite treats when wearing braces. While only temporary, this can be inconvenient and at times, frustrating. Given the tendency for food to become stuck, those wearing braces, also need to spend more time brushing and flossing throughout the day.
ClearCorrect® is a far more convenient option than other methods for straightening one's teeth. Patients remove the aligners themselves when eating, so there are no restrictions on which foods you can eat. Patients also do not have to worry about something becoming stuck in the brackets or the embarrassment of feeling awkward while eating. Patients wear ClearCorrect® for at least 22 hours per day, leaving plenty of time to enjoy a romantic dinner, business meeting, or lunch without metal braces ruining one's confidence. This makes it possible for patients to maintain their current lifestyle without any further restrictions.
Another advantage of ClearCorrect® braces over traditional ones is that patients can remove the aligners while playing sports, a musical instrument or singing in the choir. As a dentist, we recommend that athletes wear a mouth guard during practice or a game. With braces or other teeth-straightening products, this can be an issue. With ClearCorrect®, patients can remove the aligners to wear the mouth guard. If you play sports on a regular basis and live in the Columbus area, we invite you to schedule a consultation to see how much easier it is to continue wearing a mouth guard when using ClearCorrect® to straighten your teeth.
Questions Answered on This Page
People Also Ask
Definition of Cosmetic Dentistry Terminology
3M True Definition

The 3M True Definition Scanner is an intraoral scanner that a medical professional can operate solely on a tablet for easy access to visual of the anatomy.

Anterior Crossbite

An anterior crossbite is an occlusion problem with the palatal positioning of the maxillary anterior teeth in the upper jaw and the mandibular anterior teeth in the lower jaw.

CEREC Omnicam

CEREC Omnicam is generates a full color scan of the teeth enamel without the need for a powder coating and is simple to operate.

Dental Impression

A dental impression is a negative imprint of the teeth and soft tissue in the mouth to help create a cast or mold to restore/correct the patient's teeth.

Dentist

A dentist, also known as a dental surgeon, is a doctor who specializes in the diagnosis, prevention, and treatment of diseases and conditions of the oral cavity.

Intraoral Scan

An intraoral can helps provide the necessary details and 3D imaging professionals need to ensure they create an exact restoration for the patient's mouth.

Orthodontic Appliance

Orthodontic appliances have multiple forms that can help treat malocclusions, irregularity with the teeth and disproportionate jaw issues.

Teeth Crowding

Teeth crowding is a lack of space in the mouth for all of the teeth to grow properly, leading to the need to extract some of the teeth.
Back to top of ClearCorrect Braces
Recent Posts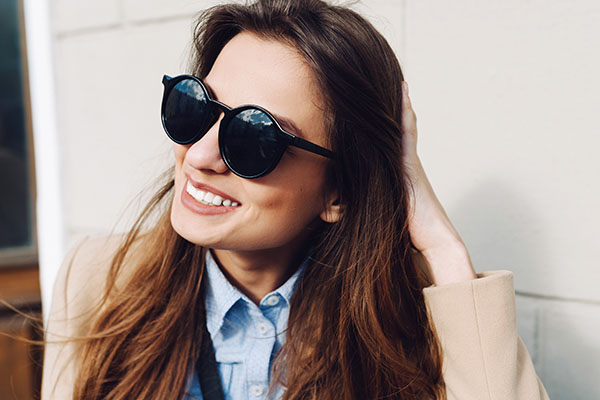 Teeth whitening treatments are among the most popular cosmetic dental services. These treatments are effective on most types of stains and can significantly improve the whiteness of your teeth. An in-office whitening session can improve teeth color by up to eight shades.For patients thinking about whitening their teeth, here are the answers to a few…
Explore additional topics covered on our website: